Technology
Salt Lake City Native Son and Tech Industry O.G., John Warnock, Has Died at 82.

John E. Warnock, Ph.D., Adobe Systems Co-Founder and former CEO/Chairman, and one of the most influential technologists of the past 50 years, died on Saturday at the age of 82.
He is survived by his wife, Marva, and their three children.
Warnock was born and raised in Salt Lake City, and although he would go on to accomplish great things in what is now known as a STEM career, Warnock apparently failed mathematics at Olympus High School.
Nevertheless, he went on to earn bachelor's, master's, and doctorate degrees (Ph.D.)  from the University of Utah in Mathematics, Philosophy, and Electrical Engineering, respectively.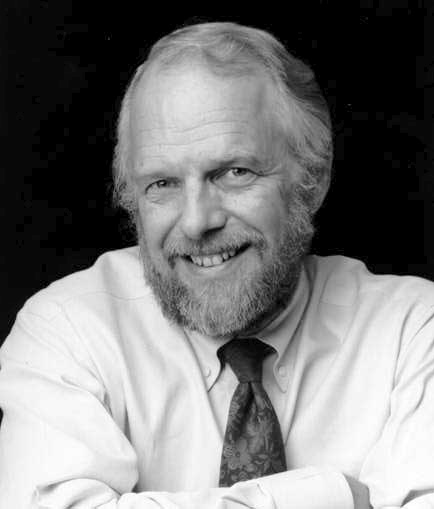 It was in his Doctoral Thesis  - "A hidden surface algorithm for computer generated halftone pictures" - that Warnock disclosed what has since been embraced as the Warnock Algorithm, a critical aspect for most computer graphics applications today.
Before co-founding Adobe Systems in 1982 with his colleague, Charles Geschke, Warnock worked for Salt Lake City-based Evans & Sutherland, a pioneer in the earliest days of computer graphics, and then with Xerox, specifically Xerox's research arm, PARC.
Critical to Adobe's early success was its launch of Postscript which was licensed by Apple and bundled with its LaserWriter printers in a multiyear, multi-million-dollar deal, an agreement that initially accounted for close to 80% of Adobe's annual revenue in the mid-1980s.
Three-and-a-half-years after he and Geschke launched Adobe, however, they took the company public in mid-August 1986 at a price point of $11/share, raising roughly $5 million in the process.
Less than three months later at the close of its 1986 fiscal year (ended November 30), Adobe's stock price had jumped to $25/share.
With Warnock at the helm of Adobe, the company continued to expand its product offerings and services, both organically and via acquistion, becoming (in the process) the top computer graphics software company on the planet.
For example, it was under Warnock's tenure as CEO and Chairman that Adobe acquired Utah-based web analytics company, Omniture, for $1.8 billion in October 2009.
In fact, it was that acquisition that led to Adobe's significant presence in Lehi, Utah today (a move definitely helped along by to the influence of Omniture's co-founders, Josh James and John Pestana).
Warnock stepped down as CEO of Adobe in 2000, then relinquished his role as Chairman in 2017.
From an impact standpoint, Adobe says that 82% of all businesses around the world currently use the PDF file format as a method of saving, storing, and forwarding documents.
Research by the PDF Association also says that as of 2021, 90% of all online searches for specific files contain the search term "PDF."
Last year, Adobe generated $17.6 billion in revenue. And during the last five years (fiscal 2022-2018), Adobe produced over $66 billion in combined sales.
And today, the company has a market valuation of over $230 billion.
Not bad results for an Olympus High School graduate.
Rest in Peace, John Warnock.
And thoughts and prayers to the Warnock family and his friends, here in Utah and around the globe.
---
AUTHOR'S NOTE: For those who may wonder, No, this is not a typical obituary or notice of the passing of a noted individual. There are numerous articles and obituaries that have been published over the past two-plus days about Warnock and his career.
In fact, there have been so many such writeups/notices published about Warnock's death that it felt repetitive to regurgitate the same facts here in Utah Money Watch.
So, because Utah Money Watch is specifically focused on
"... Uncovering and reporting on all aspects of the financial and monetary goings-on here in Utah, across every industry and in every region of the state," while also
"Digging into companies, products, people, places, policies, programs, and services to provide insights and contextual perspectives to our readers that they cannot find anywhere else ..."
we felt it totally appropriate to provide perspectives here that have not been covered elsewhere.
Specifically, we wanted to ensure that we helped provide at least a small understanding of the impact Warnock has had, and continues to have, on the world, including Adobe's thousands of current and former employees, partners, clients, and investors, as well as its billions of global users ... a deep impact that eventually ties back to his childhood, youth, and education here in Utah.
We hope you agree.