Less than five months ago, Netflix Co-Founder and former CEO, Reed Hastings, became a minority owner of Utah's Powder Mountain Resort by acquiring the bulk of the shares previously held by the four 30-something-year-old founders of the "Summit Series" events held at Powder Mountain.
But now, Hastings has just dropped $100 million to become majority owner of what is currently the largest, and arguably quirkiest, ski resorts in America. So what's next for PowMow?
According to Frederick James Cobabe, he had "No idea why anybody would want to get out in the cold and miserable weather to ski."
And yet from his humble but prescient vision of transforming the mostly barren mountain slopes above Eden, Utah into summer grazing land for his livestock, that initial foray into real estate investing eventually led to the 1972 opening of Powder Mountain Resort, currently the largest ski resort in North America.
Blessed with over 8,400 skiiable acres and an average of over 500-inches of natural snowfall annually, Powder Mountain is said to be one of the most accommodating winter resorts in the United States, with
A top elevation of 9,422 feet (James Peak),
A maximum vertical drop of 1,605 feet,
A maximum lift distance of slightly over a mile at 5,629 feet (for the Hidden Lake Express, a high-speed quad lift), and
154 total runs (25% Beginner, 40% Intermediate, and 35% Advanced).
And yet, unlike Snowbasin, its much fancier and steeper competitor to the southwest across Ogden Valley, PowMow (as many residents refer to it), has taken a decidedly different (aka, "quirky") approach to winter snow sports, namely by choosing (at least through last season), to cap skiiers/boarders on-the-mountain to a maximum of 1,500 people per day.
As a result, all Season Passes for the coming 2023/24 season are already sold out (at over $1,250 per pass), with limited single weekday/weekend passes still available today at variable prices that top out around $170/day, but they must be purchased in advance.
Now, however, there is figurately a "new sheriff in town," as Reed Hastings, the billionaire Co-Founder and former CEO of Netflix has stepped in as the new majority owner of Powder Mountain Resort.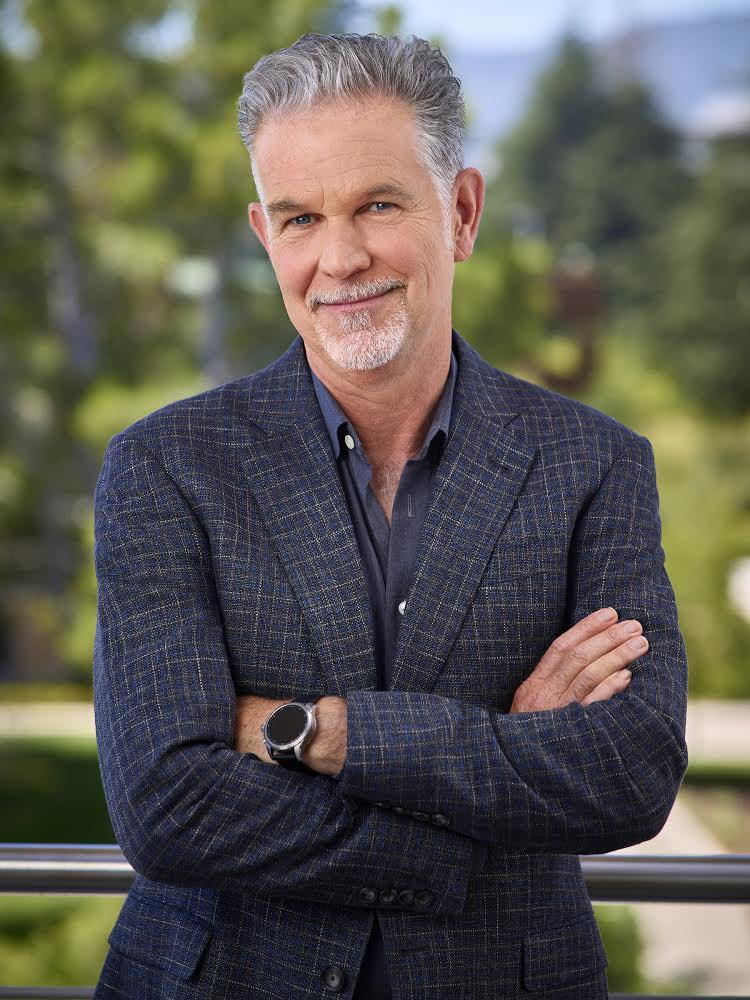 However, beyond what was shared in the news release* anouncing the shift in ownership, no one knows for sure what this change will bring to PowMow, let alone the residents of Ogden, Weber County, or Utah as a whole, let alone the out-of-staters who own property nestled above the 828 residents of rural Eden, Utah.
---
Reed Hastings: Past to Present, Summarized
Born in Boston, Massachuesetts and described in his Wikipedia profile as being raised by "a debutante from a 'Boston Brahmin' family who was repulsed by the world of high society and taught her children to disdain it," Reed Hastings earned a bachelor's degree in Mathematics from Bowdoin College.
Following an unsuccessful attempt at becoming a U.S. Marine, Hastings taught math to 800 high school students in Swaziland from 1983 to 1985, before he returned to the United States to earn a Master's degree in Computer Science in 1988 from Stanford University.
After nine years working for (or starting) software tools companies, Hastings co-founded Netflix in 1997 as a way to provide customers with monthly, flat fee movie rentals by mail, a firm that some 27 years later has exploded into one of the most influential media companies on the planet.
Although Hastings relinquished his day-to-day role with Netflix earlier this year, his quarter century journey with the firm has provided him with a net worth of ~$4.4 billion (according to the latest figures provided by Fortune).
Additionally, in a Salt Lake Tribune story published this past April, Hastings' ties to Powder Mountain go back at least eight seasons, with he and his wife, Patricia Ann Quillin, first purchased at lot at the resort. Their tube-like, resort  home was completed in 2021.
---
Hastings Gets Serious about PowMow
Earlier this year, 17 April 2023 to be exact, Powder Mountain announced that Hastings had "purchased the majority of the Summit Series' founders ownership stake in (the resort)."
Terms were not disclosed at the time, nor was the amount of ownership that Hastings had bought roughly 150 days ago.
Neverthess, that transaction gave Hastings 1 of 5 seats on the PowMow board of directors.
The April deal also provided him with "share(d) oversight of management and operations (of the resort)."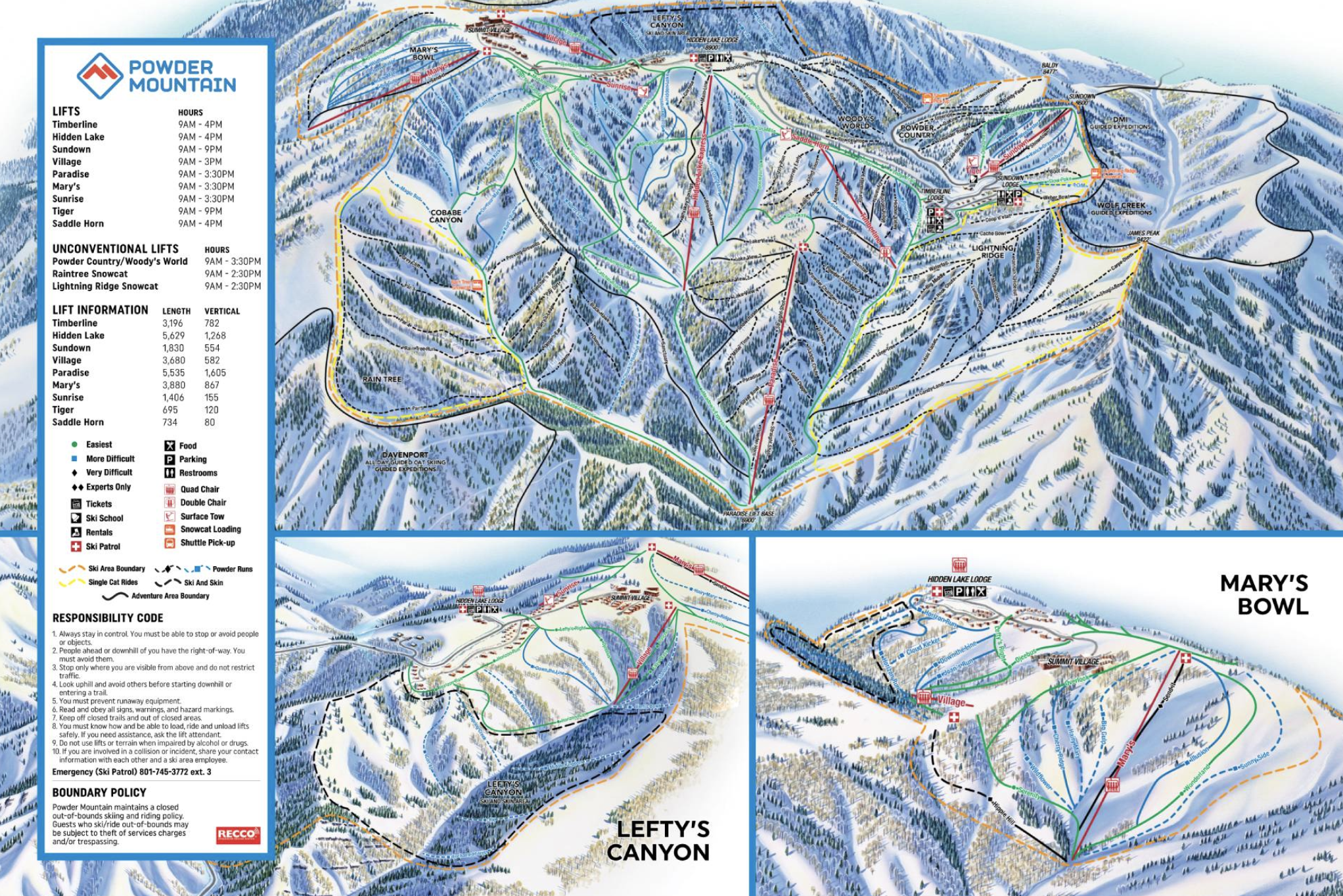 Jump forward a little less than five months and a second transaction has now taken place, this one a $100 million investment from Hastings to acquire majority ownership in Powder Mountain, partially by purchasing shares from the prior majority owner, Greg Mauro, Founder and Managing Parter of Learn Capital.  
Additionally, the news release announcing the deal* explains that part of the invested monies will go to
"... fund improvements that will expand skiable terrain, create a new nordic and snowshoe trail system and support the progression of all levels, abilities and ages on the mountain."
Among the other investments PowMow plans to put into place under Hastings' leadership (and apparently with his funding), I believe one of the most significant is nearly doubling the vertical drop at the resort to 3,000 feet via 500 acres of newly opened terrain called "Don't Mention It" or DMI.

DMI will only be available to expert skiers or boarders
"via guided experience (for safety reasons)"
following a snowcat ride up Lightning Ridge
"with all the necessary backcountry safety gear (avalanche beacon, probe and shovel)" provided.
This sounds totally cool to me!

Other advances planned for PowMow include
The first snowmaking systems on the mountain, starting in the Sundown area;
Replacement of the Sundown ski school facility;
$19 night skiing lift tickets will be available to everyone, every night (something new for the 2023/24 season); as well as
New lifts being installed in the summer of 2024 (although no details about these lifts have been disclosed yet).
As awesome as these initial changes to Powder Mountain Resort sound to me (and they are), readers should also be clear that skiing, snowboarding, and resort living are not inexpensive endeavors.
Case in point, of the 15 Powder Mountain properties currently listed by Summit | Sotheby's International Realty, the least expensive offers a 0.02-acre lot priced at $500,000.
Yes, that's 2/100ths of an acre for half-a-million-dollars!
On the opposite end of the scale is this beautiful resort home.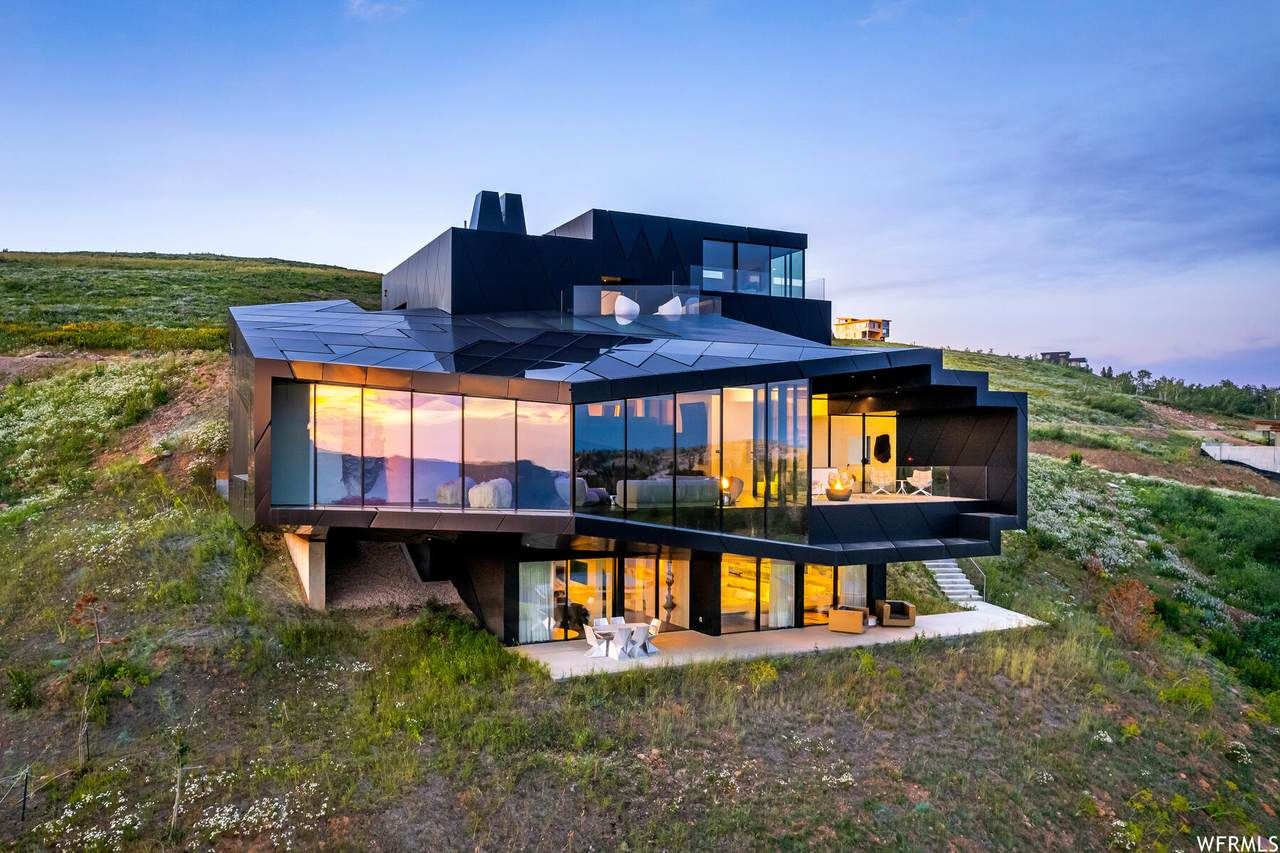 This $15.0 million resort home sits on 0.58 acres and features 5 bedrooms and 5.5 baths.
And in case you were wondering, that works out to be $2,640 per square foot.
So ... what changes will we see coming to PowMow?
Beyond what was shared above (and in the company news release), it's hard to tell.
But there is no question in my mind that the changes outlined above are only the beginning of a Powder Mountain transformation courtesy of Reed Hastings.
---
* — Because Powder Mountain did not use a commercial wire service to distribute its release, a PDF version of the news release announcing Hastings' $100MM investment in Powder Mountain has been attached below.