Finance
Some 30 Months on, Utah's Mercato Partners Completes Merger of its "Blank Check" Company with a Brazilian Firm
Almost exactly 2.5 years after one of Utah's largest and most successful investment and private equity firms filed paperwork with the SEC about its intent to conduct an IPO of its Special Purpose Acquisition Company, Mercato Partners Acquisition Corporation has now completed its "SPAC Merger" with São Paulo, Brazil-based Nuvini Holdings Limited.
With the transaction now a done deal, MPAC filed documentation with the SEC on Friday, 29 September 2023, asking it to delist its shares, units, and warrants. Conversely, shares and warrants of the now-renamed Nvni Group are slated to begin trading on the Nasdaq Stock Market this morning, 2 October 2023, under the symbols NVNI and NVNIW, respectively.
By filing its Form S-1 with the U.S. Securities and Exchange Commission on 2 April 2021, Cottonwood Heights, Utah-based Mercato Partners Acquisition Corporation (MPAC) was 1 of 3 Utah-based firms* to announce plans in early 2021 to raise money on Wall Street via an Initial Public Offering with the intent for each to find and merge with an operating company.
As an affiliate of Mercato Partners (one of Utah's oldest and most successful investment/private equity firms), MPAC was a Special Purpose Acquisition Company (SPAC) "... focused on acquiring a high-performing company, with a proven disruptive offering, and market-leading organic growth, in the technology or branded consumer space."
As shown in the chart below from SPACInsider.com, MPAC's timing was quite good for filing its Form S-1 in early April 2021, the year with the most completed SPAC IPOs (613), nearly 2.5 times the amount of "Blank Check" public offerings the year prior, with 248 SPAC IPOs completed in 2021.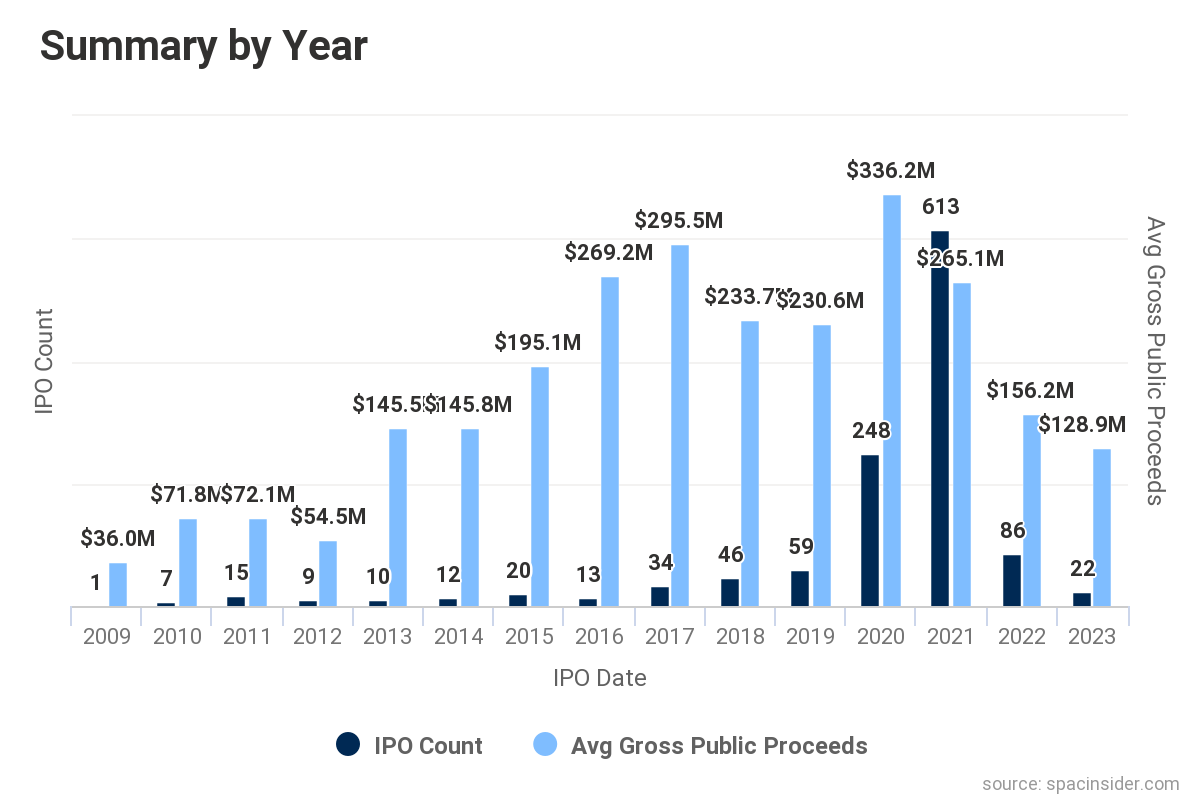 By the time Mercato Partners Acquisition Corporation (NASDAQ:MPRA, MPRAU, MPRAW) completed its Blank Check IPO (and overallotment sale as well) in November 2021, MPAC had raised gross proceeds of $230 million.
However, it wasn't until 27 February 2023 that MPAC announced it had entered into a "a business combination agreement" with Nuvini Holdings Limited, a São Paulo, Brazil-based firm.
Formed in 2020, Nuvini is focused on identifying and acquiring profitable, business-to-business Software-as-a-Service companies in Latin America (aka, Roll-up Mergers), firms that generate between $2 million to $10 million in Annual Recurring Revenue (ARR).
Today, Nuvini lists seven separate companies in its portfolio:
As of last Friday, 29 September 2023, the MPAC/Nuvini merger was completed, with Mercato Partners Acquisition Corporation filing with the SEC a request for the delisting of its MPRA, MPRAU, and MPRAW securities on the Nasdaq Stock Market.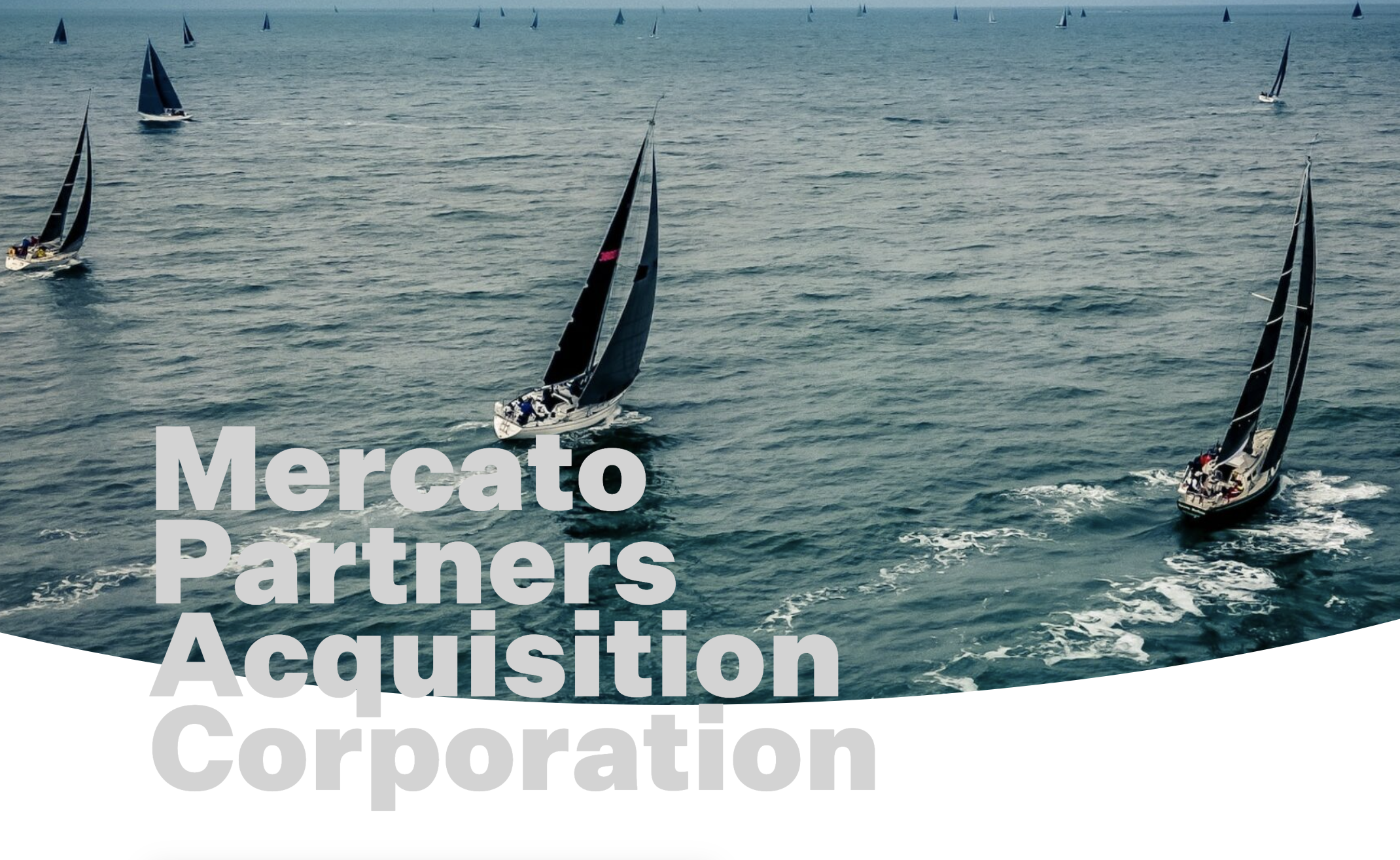 Separately, according to the 2022 Annual Report of Mercato Partners Acquisition Corporation, filed with the SEC on Form 10-K, MPAC had total assets of $237 million as of 31 December 2023.
However, according to a Reuters article published last Friday, Nuvini expects to realize proceeds of "around $60 million" as a result of the SPAC Merger with MPAC.
The amount of income generated by Mercato Partners and/or its principals/investors as a result of its MPAC endeavor is not known at this time.
Nonetheless, congrats to Mercato for completing this lengthy journey into and out of the SPAC Merger world.
---
* — The two other Utah-based firms that raised monies via SPAC IPOs (Banner Acquisition Corporation and Worldwide Webb Acquisition Corporation, respectively), both completed SPAC IPOs in 2021, Banner on September 10th and Worldwide Webb on October 20th. However, Banner chose to end its pursuit of a Blank Check Merger earlier this year, as it delisted its shares/warrants/units from the Nasdaq Stock Market and returned funds to shareholders.
Conversely, a review of the SEC website shows that as recently as 22 September 2023, Worldwide Webb (NASDAQ:WWAC, WWACU, WWACW) is still efforting to complete a SPAC Merger with an operational firm, specifically (at this time) with Aark Singapore Pte. Ltd. (Aeries Technology).
NOTE: This July 2023 investor presentation provides a good overview about the affects of a possible Worldwide Webb/Aeries SPAC Merger.