Property
Salt Lake City-based Millburn & Company Acquires 276-Unit Apartment Complex in Arizona for $85.35 Million

Millburn has now acquired over $3.0 billion in multifamily real estate holdings during its 13-year history across nine states, with 8,725 doors "under management" today.
---
EDITOR'S NOTE:  During the short 10-week period since the formal launch of Utah Money Watch, we have been pleasantly surprised by one result from our initial research efforts across 12 separate market categories.
Specifically, that has been our discovery of what we see as a significant number of successful real estate investors, operators, and developers in the state, especially given Utah's modest population of 3.3 million people. These include the thousands of residential landlords and Short-Term Rental (SRT) owners based in the state, as well as such megafirms as The Larry H. Miller Company to Bridge Investment Group (NYSE:BDRG) and several others.
Given this newfound realization, you — our subscribers, readers, and followers — will begin to see a more concerted effort on our part to provide you with an increased amount of news coverage, information, and insights in and about Utah's real estate marketplace.  
So ... thank you for your continued time, consideration, and support.
In the meantime — today's news.  DLP
---
Salt Lake City-based Millburn & Company has just purchased a 276-unit aparment complex in Gilbert, Arizona from Continental Properties for $85.3 million.
Millburn is a 13-year-old real estate investment firm that has acquired over 12,000 apartment units throughout the United States for a combined value of over $3.0 billion.
With this purchase of Springs at Cooley Station (a 276-unit, garden-style multifamily property in Gilbert, Arizona), Millburn has now closed on 15 separate acquistions in Arizona, six of which it has already sold.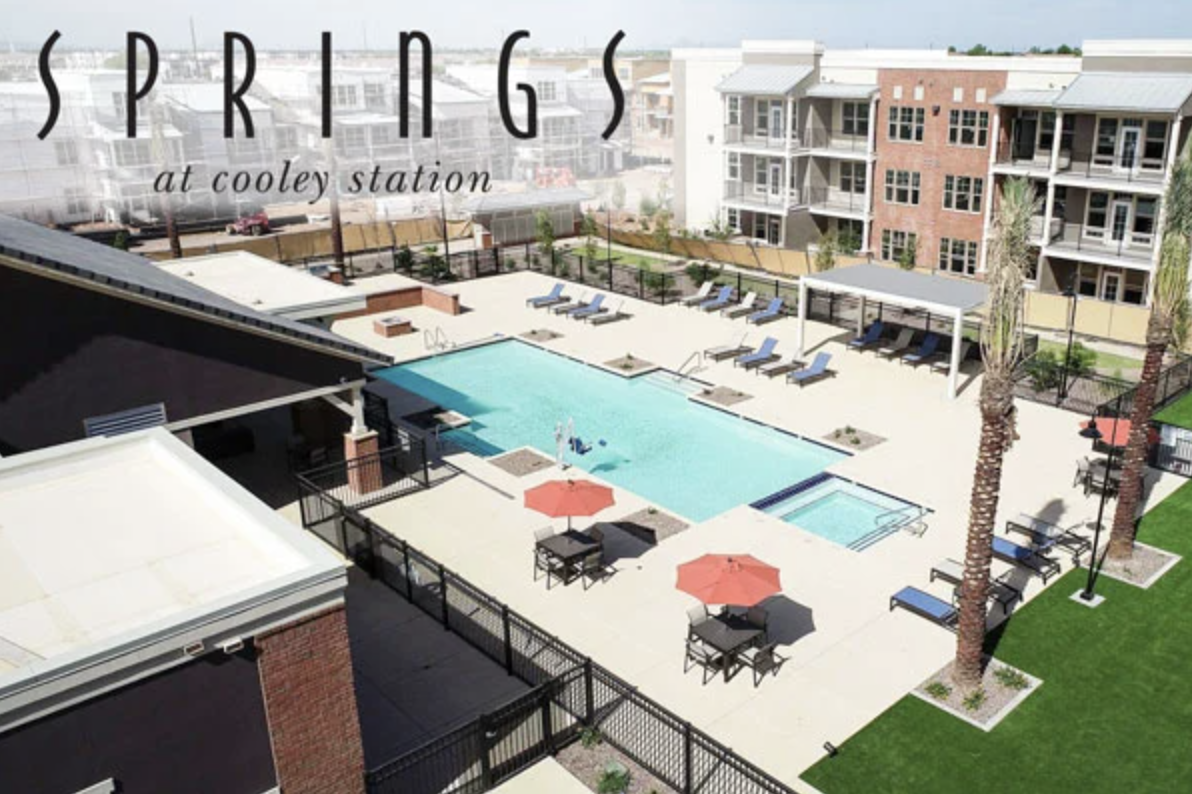 Currently, Millburn holds properties in eight states (as noted below).
Arizona (seven properties and 1,828 doors under management today),
Colorado (four properties and 1,328 doors under management today),
Florida (one property and 328 doors under management today),
Nevada (one property and 310 doors under management today),
New Mexico (four properties and 897 doors under management today),
North Carolina (four properties and 1,112 doors under management today),
South Carolina (four properties and 1,077 doors under management today), and
Utah (eight properties and 1,845 doors under management today).
According to the Millburn website, the company targets multifamily investment opportunities in
"A or B locations in urban or suburban areas," in
"Secondary or Tertiary Markets within the U.S.," that were built
"In the 1980's" (or more recently), with
"100-600 units" apiece.
Prospective accredited investors interested in learning more are invited to visit the Millburn website here.