Analysis+OpEds
OPINION: Ryan Smith Gets It. Do You?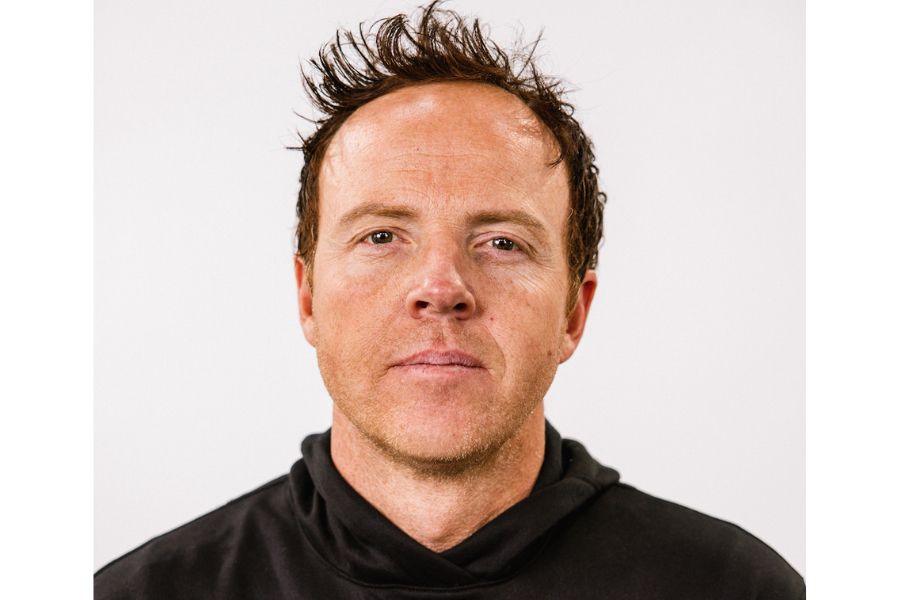 With yesterday's announcement of the creation of SEG Media, the Utah Jazz have officially become a "media company." What insights can you gain from this decision?
Starting this fall, anyone in Utah will be able to watch live broadcasts of Utah Jazz games for free.

With a few caveats, that was the news out of Jazz headquarters yesterday morning as Smith Entertainment Group announced the creation of SEG Media, a new sports media division that is taking over all broadcasting and publishing for the Utah Jazz.
As a result, anyone living in the state of Utah with something as simple as a television set and "rabbit ear" antenna will be able to watch over-the-air broadcasts of Utah Jazz games at no cost. Additionally, anyone in the state with a basic cable or satellite subscription will be able to also watch said games via KJZZ, Channel 14, via their satellite or cable provider.
The Jazz made the announcement via the official website of the National Basketball Association, which makes sense given that the ownership rights of any of professional basketball team within the NBA ecosystem is controlled by the Association.
However, Ryan Smith, lead owner of SEG, and as a result, owner of the Utah Jazz, took to Twitter yesterday to briefly explain the creation of SEG Media, and the change in philosophy of how the Utah Jazz is transforming itself into a media company.
Now, to be clear, that's not actually what Smith said yesterday during his video tweet. But that was the underlying message.
Here's what Smith actually said in the video combined with what was disclosed in yesterday's Utah Jazz news release:
Smith Entertainment Group has formed a new production company called SEG Media;
SEG Media is taking over broadcasting of all Utah Jazz games that are not carried by a national/international broadcasting partner (e.g., Comcast/NBCUniversal, TNT, etc.);
Utah Jazz games will be broadcast for free via KJZZ, Channel 14;
As a result, anyone in the state with a basic cable or satellite subscription will be able to watch Utah Jazz games at no cost (this also applies to anyone within the state with only a television and an antenna);
SEG Media will also begin producing additional behind-the-scenes Utah Jazz content, some of which will be free, some of which will be available via a subscription;
SEG Media is not building out its own fiber optic, satellite, and/or microwave systems to allow fans to watch Utah Jazz games, but it will partner with solutions providers who already have such infrastructure in place to deliver Utah Jazz broadcasts;
Later this year, SEG Media and the Utah Jazz will disclose additional details about a forthdcoming paid streaming service which will allow instant access to additional premium content from the team, plus one-click access to Utah Jazz games from anywhere via an Internet-connected device.
---
The Utah Jazz and SEG Media: What's Changed?
Massive technological advancements over the last two decades have now made it possible for any organization, and (in fact) any individual, to take the leading role of what is seen and/or heard anywhere and everywhere about their firm and/or theirselves as individuals.
This is both the curse and the blessing of having an always on, ever present, Internet.
But the Internet by itself is nothing unless it is super, super easy to create and publish audio and video and written content from anywhere, at any time.
And praise the good Lord above, this is now a reality, whether we like it or not.
And Ryan Smith understands this.
In fact, if you've tracked his career like I have, it's clear that he has understood this for a long, long time.
As a result, Smith and SEG have decided they will no longer be beholden to the whims of regional, national, or international broadcast partners, like the AT&T SportsNet's of the world, (that is, of course, unless the NBA dictates, otherwise, which is understood.)
Obviously, this is why SEG Media was created.

Clearly, there's significant cost involved with setting up your own broadcast television network … let's call it what it is.
And neither the Utah Jazz or Smith have any interest in building or owning the broadcast infrastructure (aka, the fiber optic and/or satellite/microwave systems) necessary to turn this vision into reality, which is why they want to partner with the appropriate organization or organizations to make this happen.
BUT ... that deal is gonna get done, if it isn't already signed or being negotiated as I type this.
Bottom line, through Smith Entertainment Group and SEG Media, the Utah Jazz are now formally a media company. A publisher.
And to me, that is super exciting to learn.
In fact, I'm super "Jazzed" (sorry for the pun), to see what happens next, media-wise, with both the Utah Jazz and SEG Media.
---
Making the Jump to Becoming a Publisher/Media Company
But what about you (personally)? Or your company?
Have you made that jump yet? And if not, why not?
For nearly 40 years I have led and directed the communications and messaging and positioning and branding and marketing efforts of literally hundreds of organizations, whether as clients or employers.
As I have evaluated ways any individual or any firm can reach its various audiences, I've discovered that it boils down to four primary media approaches:
Media you Buy (primarily paid ads, commercials, sponsored content, and the like);
Media you Earn (primarily "organic" content, like stories produced by news outlets, reviews on social media platforms, etc.);
Media you Lease (all the content you produce on platforms you do not own, like social media platforms that allow you to share your content, but can decide on a whim to delete such content in a second or "de-platform" you should they choose to do so); and, last of all
Media that you Own (this includes your websites, your own apps, webcasts that you produce, newsletters, your collateral, email, and yes, even shows that you produce and distribute, like Utah Jazz games).
Each of these media approaches have their place.
Unfortunately, many (if not most) organizations are really struggling with the Media they Own category.
Assuming you can attract and maintain an audience (and clearly there's a lot that goes into this), the opportunity to successfully ensure your messages are received by your different audiences is through Media Outlets that YOU Own.
And, by the way, it's one of the reasons I launched Utah Money Watch. More on this later.
If you'd like to talk about this Media you Own category, I'm available at me@davidpolitis.com. Please reach out.
---
One More Thing
For the record, I do not have any inside sources about this ... BUT ... I am 100% confident that within the next year, perhaps as soon as the end of the current season, Real Salt Lake and Smith Entertainment Group will announce that SEG Media is taking over all media production and broadcasting for RSL.
This is a 100% certainty! You watch.