Health
Heber-based ChartSquad Lands $4 Million Royalty-based Funding from Cypress Growth Capital in Texas
Often an enemy of healthcare providers, lawyers, and law firms, 11-year-old ChartSquad delivers on the true promise of HIPAA (the 1996 Healthcare Insurance Portability and Accountability Act), which means actual medical record portability for individuals and their lawyers. And for its part, ChartSquad does so easily, quickly, and inexpensively.
AUTHOR'S NOTE:
At some point in your life, chances are you will need to get your hands on an individual medical record or an entire set of interrelated files tied to a specific healthcare event, whether that be a visit to an emergency room, a surgery, an annual checkup with a battery of medical tests, or something else.
Unfortunately, the experience of millions of Americans has shown that many healthcare provider organizations, medical professionals, and device and drug manufacturers seem reluctant at best, if not downright hellbent against, following either the letter or spirit of HIPAA.
So if/when the day comes that you need access to specific data found in a particular healthcare report or set of files related to your care or someone you have legal guardianship for, and it will (trust me), on that given day you'll want to remember this article and the name of a Heber, Utah-based company called ChartSquad.
---
The Unexpected Birth of ChartSquad
The inflection point that led Chris Carpenter to start ChartSquad came when a young litigator explained to him "how awful his job choice was" because his employer of over 18 years was "fleecing patients by overcharging them for medical records."
Carpenter's response was that the attorneys were the ones responsible for paying the fees required to access medical records for various legal actions. This litigator then informed Carpenter that all bills associated with medical record access were eventually paid by the patients and not by the law firms.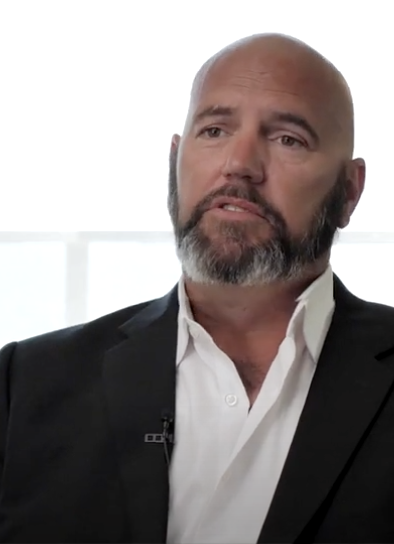 That eye-opening conversation led Carpenter to write some software code, host it on a server in his garage, and then hand the log-in information to that female litigator with the invitation to check-out what he had created.
"Here - have your firm try this," Carpenter said. "I'm gonna solve your record problems, and we're gonna eliminate all those high fees."
Simply put, the software worked and this litigator (and her then employer) were floored. They shared it with another firm, Carpenter said, and then another firm, until eventually he realized that it was time to go all in with ChartSquad.
Officially, ChartSquad got its start in 2012 on Christmas Day.
---
ChartSquad in 90 Seconds
When asked to provide a basic overview of what ChartSquad does and the challenge it solves, Carpenter gave this explanation:
"There is a massive problem with disparate records access for patients across the nation, and ChartSquad solves for that problem. We provide patients with an online, secure personal health record where they can request, receive, manage, and securely share any and all of their entire designated record set. That is a civil right granted to them by the federal government."
The company operates on a so-called Freemium business model, which means that interested individuals can
Use ChartSquad for free (where they manage for themselves all the processes and records requests through the company's online platform), or
For a one-time $45 fee, the user designates which personal healthcare record(s) she/he wants, and ChartSquad manages the entire process for them.
Regardless of which approach is taken, ChartSquad hosts the records for its clients once they are retrieved on its HIPAA-secured servers for as long as the users want the company to host the data.
Since its launch, ChartSquad has now served hundreds of thousands of patients and users, mostly in America but some outside of the United States, efforts supported today by a team of 80 employees across the U.S.
---
Cypress Growth Capital and Royalty-based Funding
This story hit my radar recently because I stumbled across a short writeup about a Dallas, Texas-based investment firm called Cypress Growth Capital that had provided $4 million in what was termed "royalty-based funding" to this Utah-based company I'd never heard of before. And that company was ChartSquad.
Soon I was on the phone with Vincent Hsieh, a partner at Cypress Growth who provided some contextual background for me.
Royalty-based funding, he explained, was offered by Cypress Growth in the form of non-dilutive debt to help selected firms drive growth without needing to sell ownership (aka, equity).
Cypress Growth and its portfolio companies decide in advance how much royalty-based funding each requires, with either all of the total provided up-front, or with a preselected amount available immediately and the balance accessible later via tranches at future dates.
Payments on this debt are made monthly, with payment sizes tied to a set percentage of the receivables in a given month, but with the amount due varying on a month-to-month basis. This approach allows executive teams to know in advance the amount payable back to Cypress Growth each month
These firms, Hsieh said, typically produce between $3 million to $20 million in annual revenue, firms led by executive teams not willing to give-up equity, but that nonetheless need access to monies to grow, even if they are not the typical candidates for loans from banks or credit unions.
According to Hsieh, ChartSquad is Cypress Growth's first client in Utah, with most of its portfolio companies based in the southwestern or southeastern portions of the U.S.
According to ChartSquad's Chris Carpenter, the relationship with Cypress Growth has been fantastic and has put the Heber-based firm in a great position for continued growth.
---
AUTHOR'S NOTE #1:  The young litigator that delivered the chewing-out to Carpenter over 11 years ago that led to the start of ChartSquad? She's now Carpenter's wife, the mother of their three children, and his Co-Founder and the Special Counsel of ChartSquad.
AUTHOR'S NOTE #2:  Now that I've learned about ChartSquad, I can think of a few personal medical records I want to have under my control, especially if I can obtain them for as little as $45 per record-set.